Job Description
Job Title

HR Administrator
Certifications
Description
:Job Summary: Supports the Human Resources (HR) department by performing primarily transactional responsibilities. Including but not limited to inputting " />
Job By Category
Job By Courses
Job By City
Job By Company
Jobseeker Login
Are you an Employer/Institute?
/ / /
Cubic Corporation
/
HR Administrator
HR Administrator Jobs in Hyderabad - Cubic Corporation
CW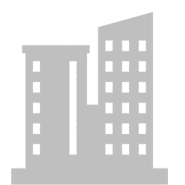 Please Wait...
You Job Application is in waiting list. In order to confirm the application and become priority applicant. Upgrade now
Cubic Corporation

- Job Details
Date of posting:13 Apr 21
Business Unit:


Cubic Corporation
Job Details:

Job Summary: 
Supports the Human Resources (HR) department by performing primarily transactional responsibilities. Including but not limited to inputting employee data into relevant systems, assistance with employment and unemployment verification, Global Tuition management/reimbursement and PR/PO process. This position typically works under close supervision and direction.
Essential Job Duties And Responsibilities

Processes new hires, terminations, status change and miscellaneous other transactions in the HRIS database.
Administer Global Tuition Management/Reimbursement
Assist with employment/ unemployment verification request
Administer with HR department Purchase Requisition and Purchase Order process
Assist with HR SAP invoicing
Assists Managers with inquiries regarding Employee Status Change Notices.
Keeping track of various HR records as advised from time to time
Releases confidential data to others with advance authorization.
Ensures accuracy of the HR/Payroll Information Systems.
Runs ad hoc data by creating specific reports and spread sheets; may perform basic analysis.
Seeks continuous improvement of employee data by assessing records for logic, reasonableness and omissions.
Completes special projects as requested.
Other miscellaneous HR activities

General Duties And Responsibilities

Comply with Cubic's Quality Management System
Comply with Cubic Occupational Health, Safety and Environment policies and procedures
Comply with security in accordance with established policies and procedures of the organisations
Comply with Cubic Human Resources Procedures
Other duties as requested

Minimum Job Requirements

College degree or equivalent plus a minimum of three years related experience.
Experience with HR operations required. Proficient MS Office skills, including Word, Excel and PowerPoint.
Experience utilizing a HRIS system (Workday) is preferred. Interest and ability to learn new systems.
Ability to protect and handle confidential personnel information.
Ability to organize, prioritize and complete multiple tasks under deadlines and shifting priorities.
Must be detail-oriented and able to perform time-sensitive duties with high degree of accuracy.
Must have a professional demeanor and be able to work proficiently and demonstrate intellectual curiosity with a goal of continuous improvement.

The description provided above is not intended to be an exhaustive list of all job duties, responsibilities and requirements. Duties, responsibilities and requirements may change over time and according to business need.
Worker Type: 
Employee
Job Summary
Job Type : 0
Job Role :
Job Category :
Hiring Process : Face to Face Interview
Who can apply : Experienced (3 yrs)